English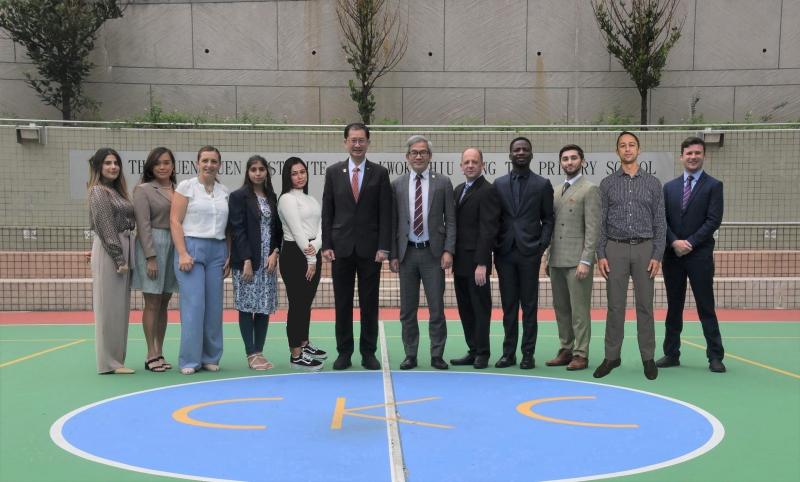 Our ten NETs with Supervisor Henry Tong and Principal Lai
One of the most remarkable things about CKCPS is the wonderful International NET Team. CKCPS provides students with quality English language education in and out of the classroom.
The teaching is conducted by our ten Native English Teachers along with international exchange programmes which creates an authentic and quality learning environment. It also contributes towards an effective and enjoyable learning process.
Aims of the English Language Curriculum

The overall aims of the English Language Education Curriculum are:
l to provide every student of English with further opportunities for extending their knowledge and experience of the cultures of other people as well as opportunities for personal and intellectual development, further studies, pleasure and work in the English medium; and

l to enable every student to prepare for the changing socio-economic demands resulting from advances in information technology; these demands include the interpretation, use and production of materials for pleasure, study and work in the English medium.

Our major concerns
l To optimize the teaching team in order to create a good English learning environment and enhance the language learning ability of students.
l To optimize the English learning environment in the school and create an English learning atmosphere.
l To strengthen students' ability to apply information technology and enhance their self-learning ability.
l Through life-wide learning activities, conduct moral education and establish students' positive values, and cultivate students' good character.
l Through optimizing the teaching plan, implementing moral education, and establishing students' positive values.